Coronavirus / COVID 19 Update - December 2020
On behalf of all of us here at Sunshine Tours, we want you to know we are working hard together on out plan to provide you, our traveling family, Quality Tours into 2021, as we have for the past 38 years.
Currently there is a bipartisan support in Washington for a stimulus relief bill, that will include assistance to the Motorcoach tour industry. Our affiliation with the American Bus Association has confirmed this assistance is in the works. With this, we are working diligently to prepare offering our traveling family, Quality Tours again into 2021, as we all begin to put the effects of this pandemic behind us.
Our office continues to remain open with limited business hours at this time.
We are closely monitoring the health and safety concerns in regards to the Coronavirus and we will be following the recommendations of local, state and federal agencies, along with the Center for Disease Control (C.D.C.), anticipating when we will be able to start traveling again in the new year. Once we can begin travel and can once again constitute revenue, we will be able to refund any monies owed.
Most of all, we want you, "Our traveling family" to know we sincerely appreciate your patience and understanding, while we work hard for you, with the same care and concern, we have always had. We wish you a very safe Holiday Season and we look forward to having our Sunshine Tours traveling family back on the road again in 2021!
Thank you for your continued support, as We look forward to serving you again into the new year!
FEATURED
TOURS
Every tour is escorted on modern touring motor coaches, giving our passengers the most comfortable ride. In addition to being climate controlled and restroom equipped, each state of the art motor coach has VCR's and DVD's. Sit back and enjoy the ride!
Sign Up For Our Email Newsletter
Chat with Us
To chat with us, just click the chat icon in the bottom right of your screen!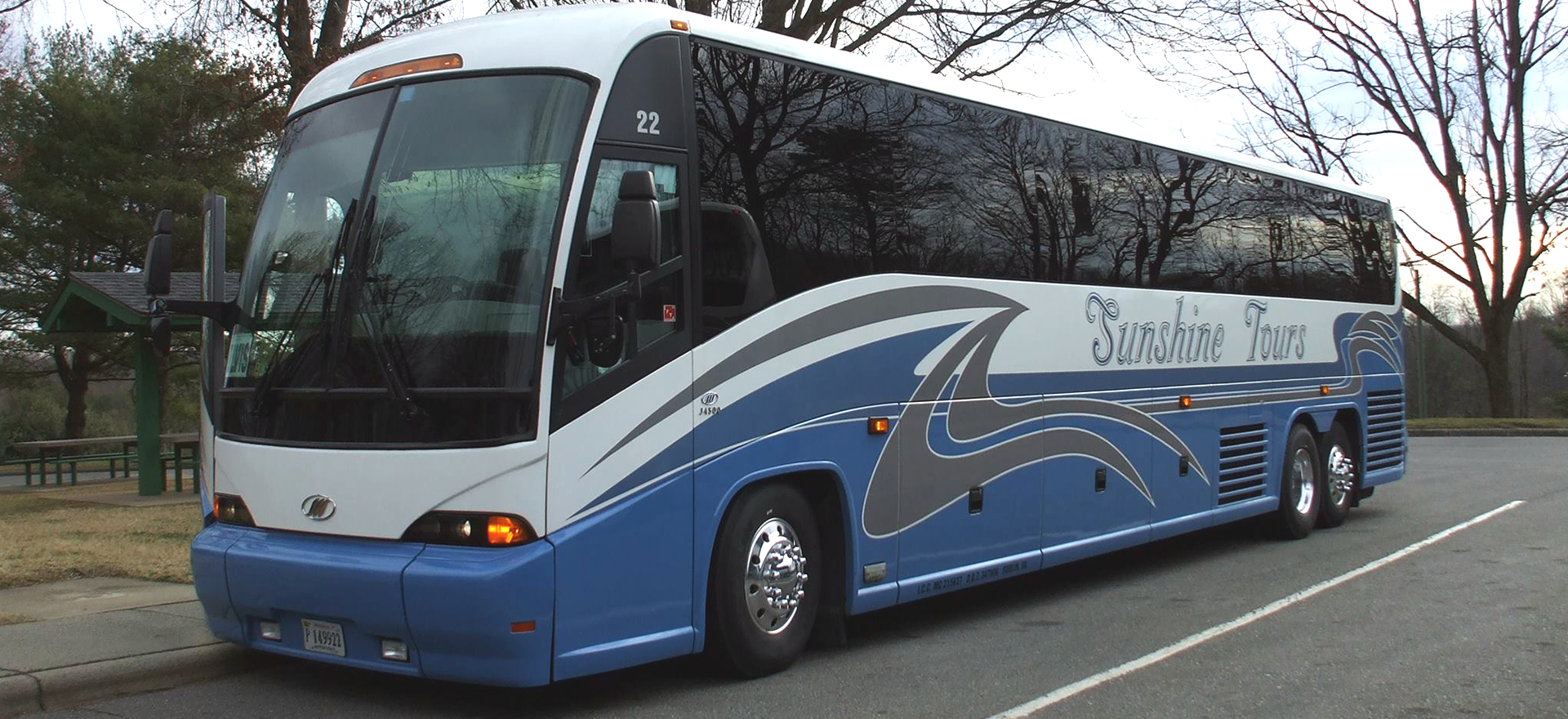 Video Reviews (Coming Soon)