Coronavirus / COVID 19 Update - January 2021
On behalf of all of us here at Sunshine Tours, we want to thank you for your dedication to our business. This past year has truly been a trying time for all of us, however we are hopeful for a brighter year in 2021.
Currently, we are working on a tour schedule to begin in June. We are optimistic that by then, we will be able to be together again. We will not be mailing a 2021 catalog; however, we will have a tour listing that we can send to you. If you still have your 2020 catalog, you can refer to it for tour descriptions as well as prices as these will not change, only the dates will vary. If you would like to receive a copy of our tour listing, please call our toll-free number at 1 (800) 552-0022 or send an email to kendra@gosunshinetours.com and we will get one to you as soon as possible.
If you have a tour voucher from a trip that was cancelled last year, those do not have an expiration date. You can use those toward any tour that we are offering in the future. If you choose not to use your voucher, please know that we are working diligently to get those funds back to our customers. In December, Congress finally passed a stimulus package that included some relief for the Transportation Industry so we are hopeful that we can begin that refund process soon.
Again, we want to thank you for your continued patience. It is because of all of you that we have fought so hard to continue this great tour service that you have come to know and love, we look forward to traveling with you in the near future.
For tours departing from Roanoke, Christiansburg, Dublin, Wytheville & Hillsville please click here:
For Tours departing from Bluefield, Beckley & Princeton please click here:
For Tours departing from Marion, Abingdon, Bristol & Kingsport/Johnson City please click here:
For Tours departing from Richmond, Charlottesville & Staunton please click here:
FEATURED
TOURS
Every tour is escorted on modern touring motor coaches, giving our passengers the most comfortable ride. In addition to being climate controlled and restroom equipped, each state of the art motor coach has VCR's and DVD's. Sit back and enjoy the ride!
Sign Up For Our Email Newsletter
Chat with Us
To chat with us, just click the chat icon in the bottom right of your screen!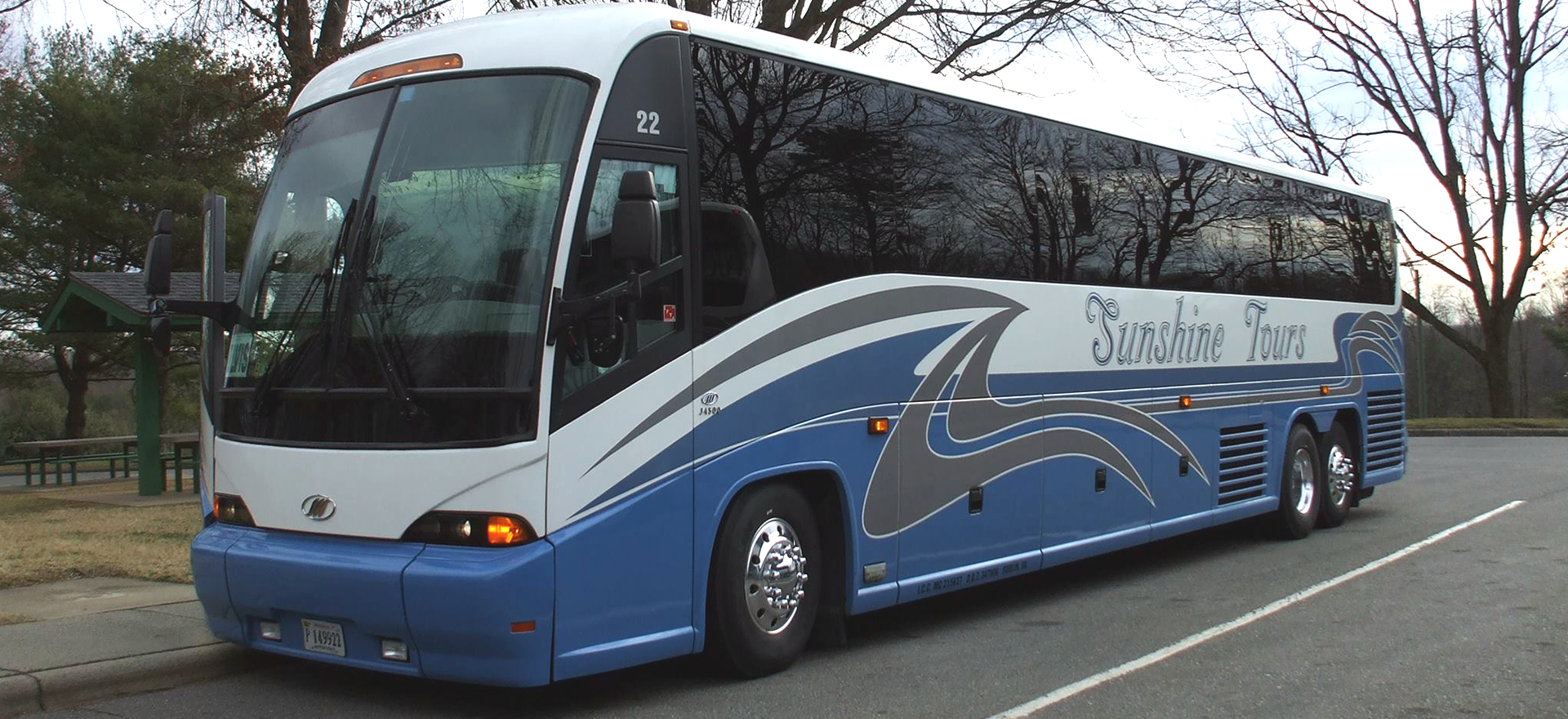 Video Reviews (Coming Soon)