Coronavirus Update - June 10th
On behalf of all of us here at Sunshine Tours we want to thank you for you continued patronage to our business during these difficult times. For 38 years we have been your leading travel provider and we take pride in maintaining that standard.
We have begun our reopening process as of Wednesday, June 10, 2020. We will be open to the public with limited business hours during this time. We have cancelled all tours through July 30, 2020. We do have a complete listing of tours that we hope to continue to offer through the rest of this year, this list can be mailed or emailed to you upon request. We have also implemented new cleaning and travel policies while on the motorcoach so we can safely take you and your families on great vacations.
Thank you again for your continued support, We look forward to serving you soon!
FEATURED
TOURS
Every tour is escorted on modern touring motor coaches, giving our passengers the most comfortable ride. In addition to being climate controlled and restroom equipped, each state of the art motor coach has VCR's and DVD's. Sit back and enjoy the ride!
Sign Up For Our Email Newsletter
Chat with Us
To chat with us, just click the chat icon in the bottom right of your screen!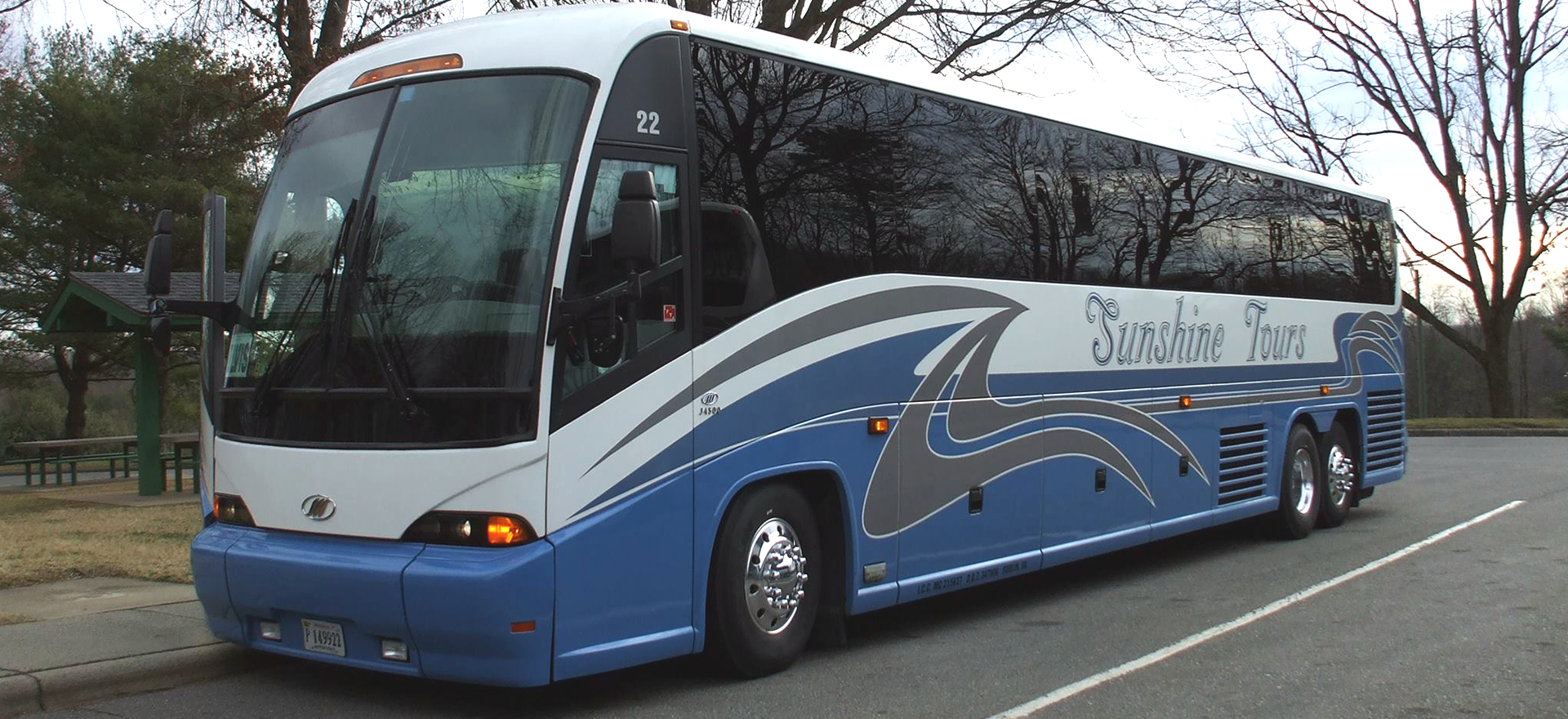 Video Reviews (Coming Soon)